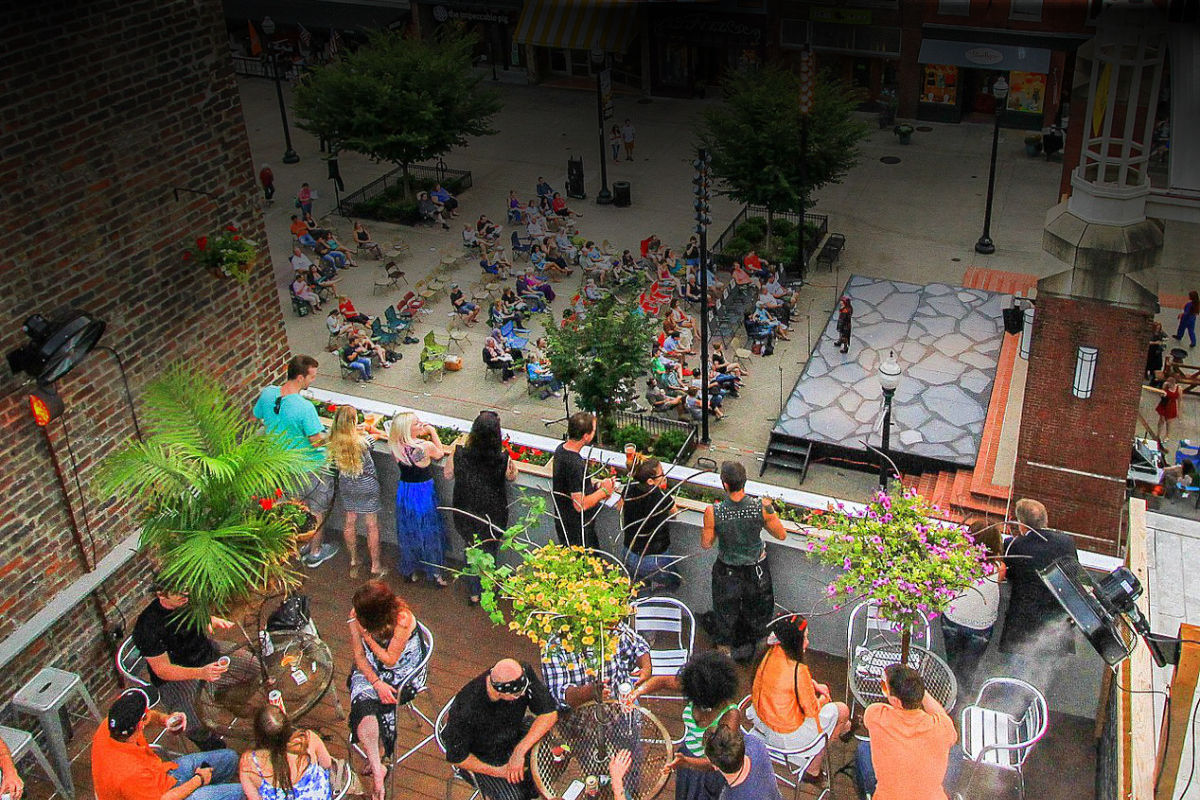 Have your next event in the middle of everything!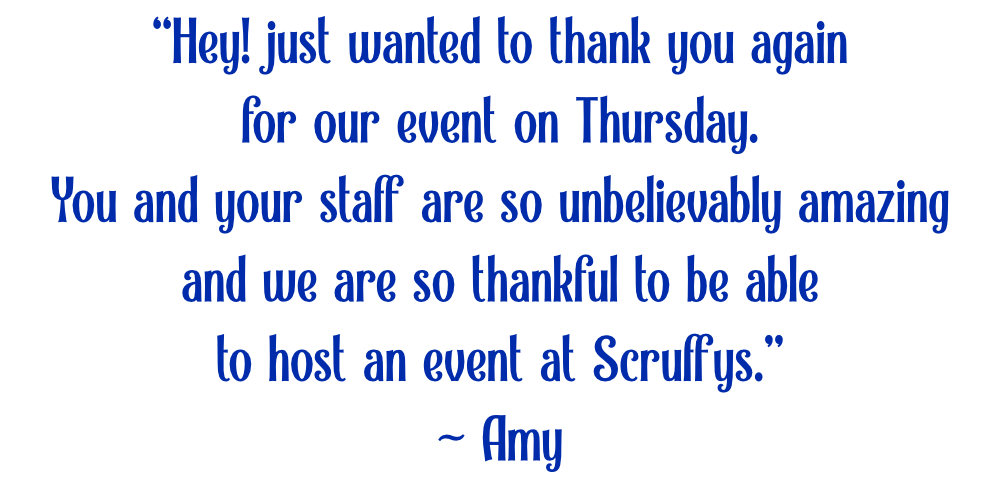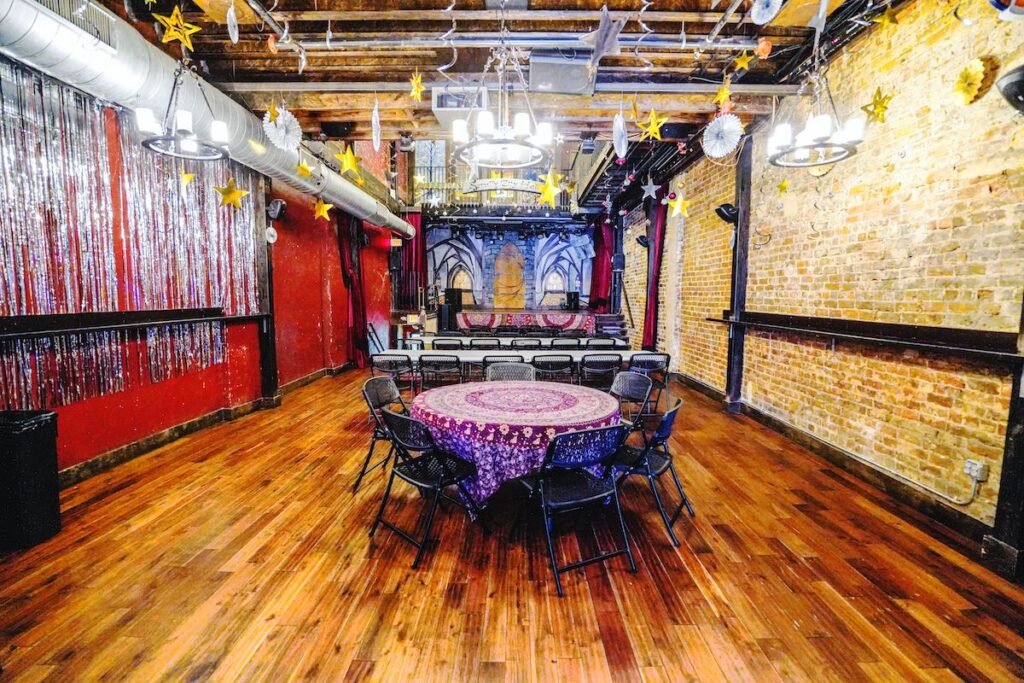 Located in Scruffy City Hall. The Medieval Hall is our largest indoor space available, it is on the first floor and has an Ultra-Hi-Def widescreen video system complete with phenomenal audio, a stage, full-bar service, and casual or formal (buffet) dining choices available. Capacity is up to 200 people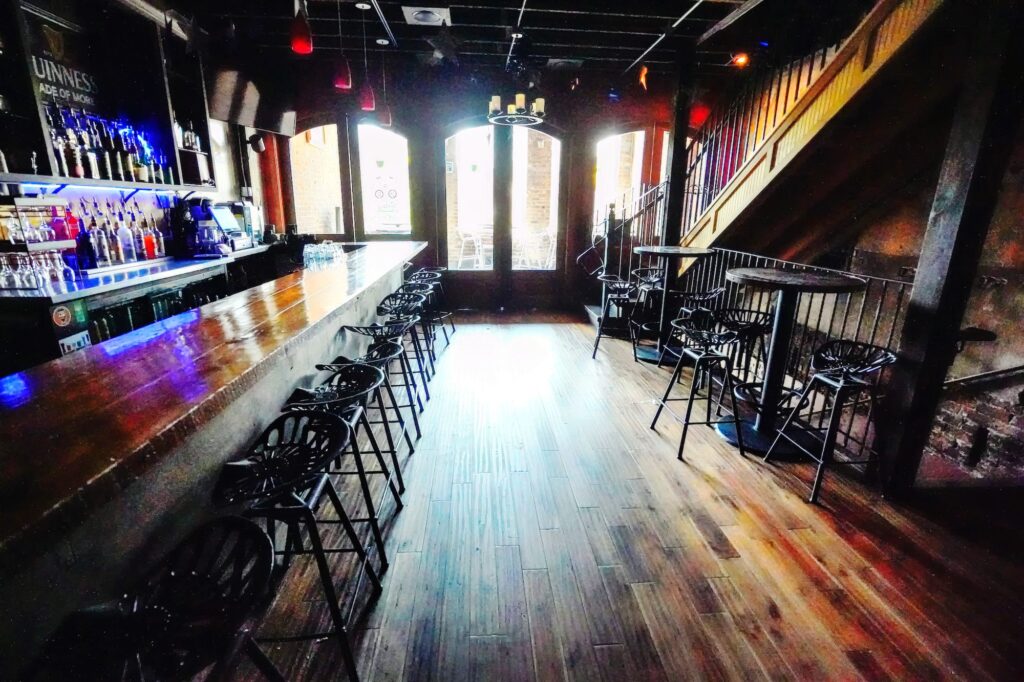 The Loggia is located on the second floor of Scruffy City Hall and has a capacity of 60 people. You can include the Loggia Balcony Bar for an additional 30 people.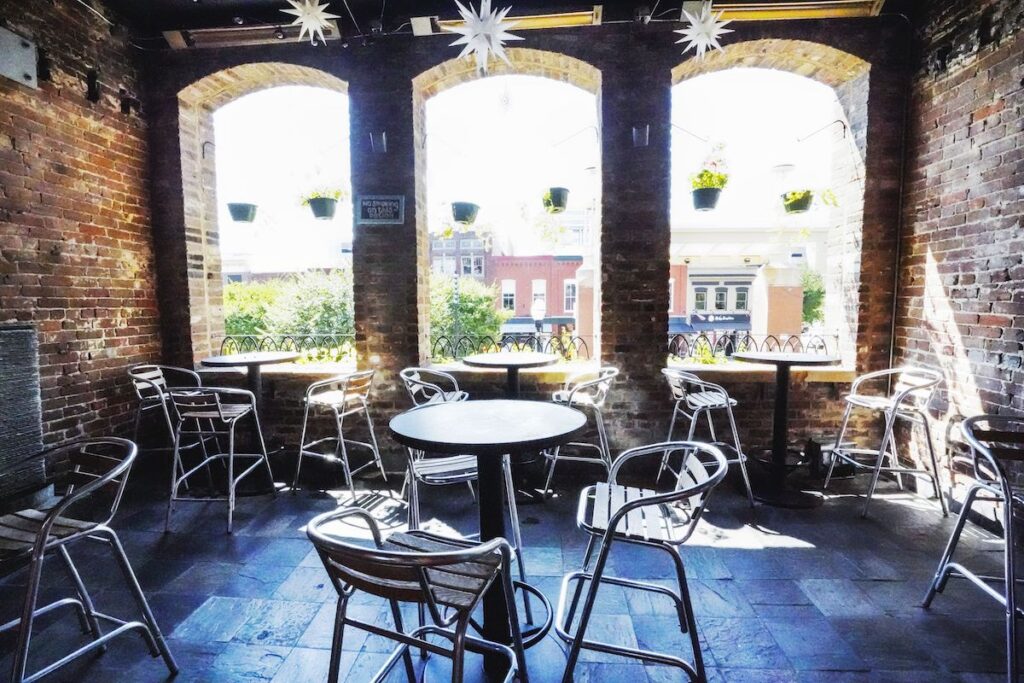 the Loggia Balcony Bar is a large covered space on the second floor of Scruffy City hall. Capacity 30 people.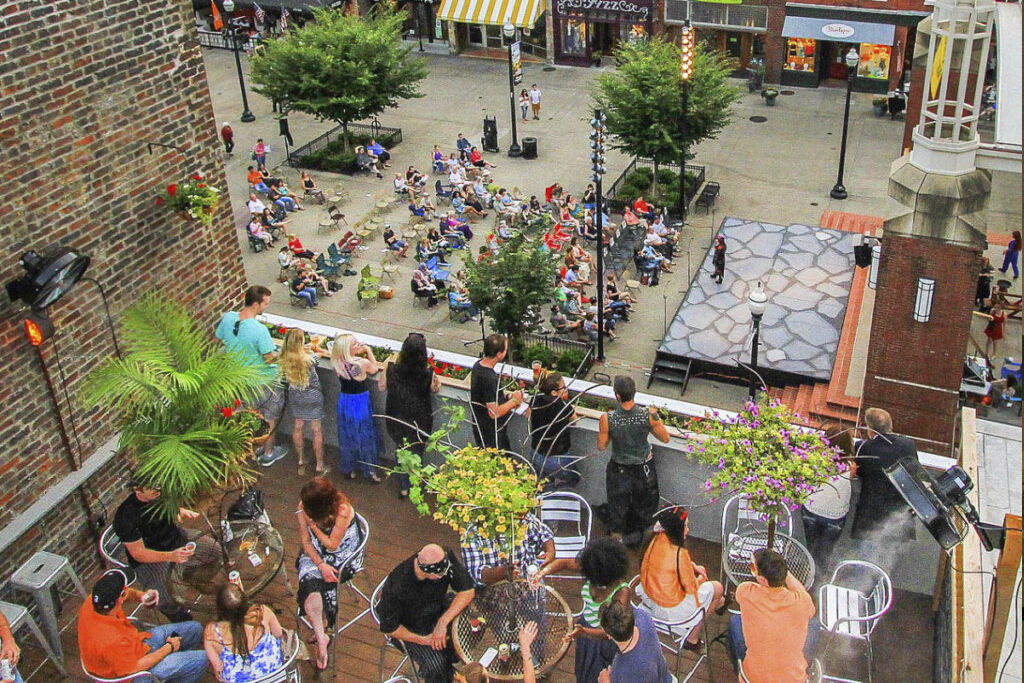 Located on the rooftop of Scruffy City Hall which makes for an unforgettable location. Capacity 100.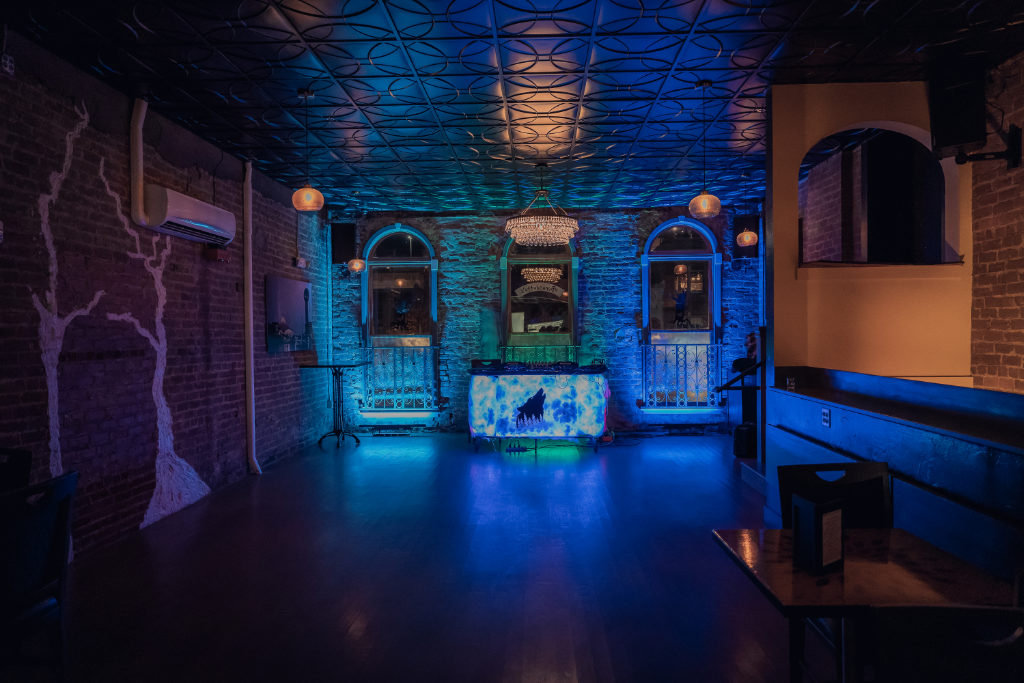 The Quartz Lounge is located on the second floor of Bernadette's Crystal Gardens. It has a capacity of 60-70 people.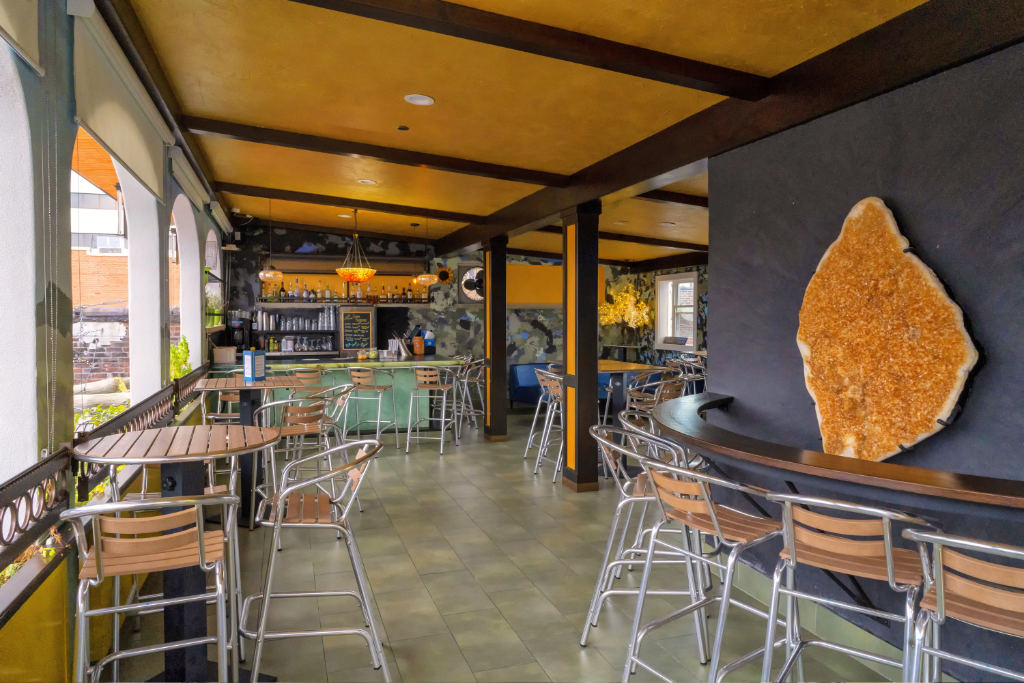 On the top floor of Bernadette's Crystal Gardens and surrounded by crystals and the Downtown skyline, the Citrine Mezzanine is a very special place to have an event. Capacity 40-50 people. 
The Home of the Gemstone Butterfly wings. Located on the main floor of Bernadette's Crystal Gardens. Wow your guests with a one-of-a-kind experience and a first-rate photo opportunity. Capacity 75+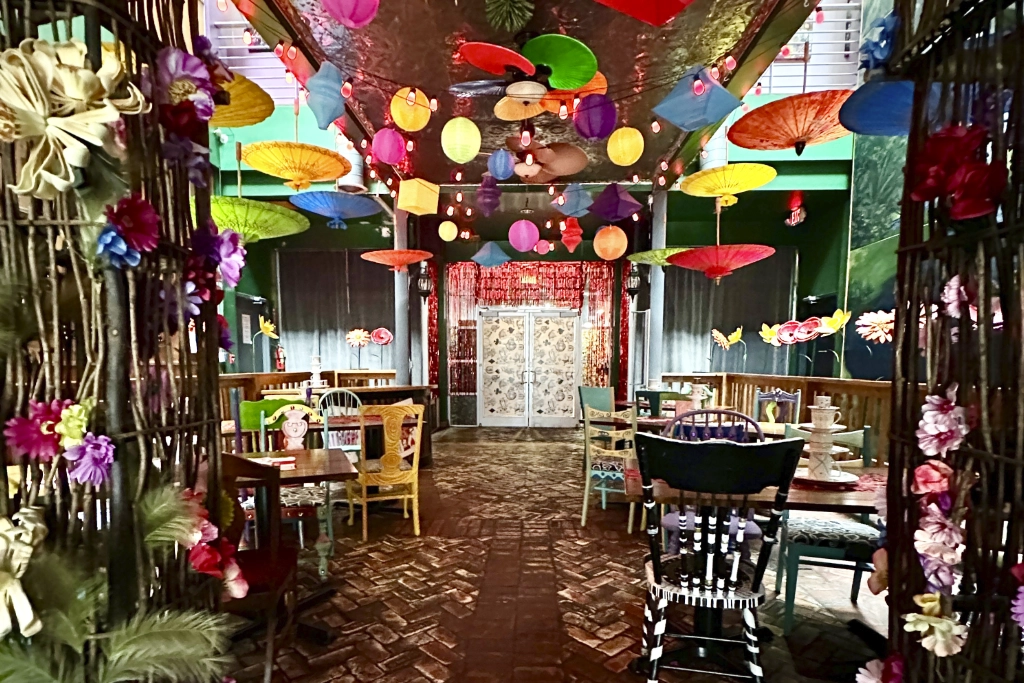 Need a space for a surreal tea party? Located in the back of Alice In Appalachia this space will make for a very unique event that you and your friends will always remember.
Features
Located in the heart of downtown Knoxville on Historic Market Square
Several event spaces are available to accommodate your event, large or small
Multiple covered patios and a concert hall
Convenient parking
Dressing room 
Full bar services
Catering services 
State-of-the-art sound and lighting systems
Private Events R Us! (Spaces for every budget)
Why have your event in Ikea when you can be in Bohemia!
Contact our Event Coordinator now!
email: privateevents@scruffycity.com 
call or text: 865-214-7573
Be sure and leave your phone number when emailing so we can call you back