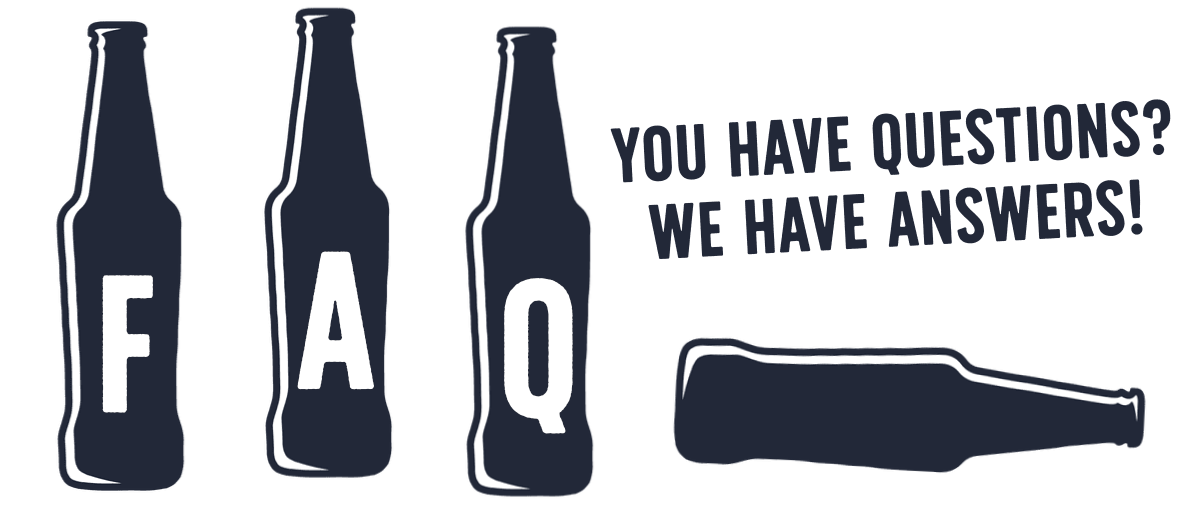 If you used our ATM at Preservation Pub and did not receive the cash you requested, please call 1-800-410-5217 (then press 1) and a representative with Cord Financial will assist you
Question: Is the rooftop open?
Answer: Generally, we open the rooftop if it's over 55 degrees M-TH. During the day, open until sunset, the speakeasy bartender on the 2nd floor will usually have the roof open even if it's too cold for a bartender up there so folks can still check it out. On weekends, we pretty much open if at all possible. If it is good weather the rooftop is open when we are open.
Question: Which locations allow smoking?
Answer: Preservation Pub allows smoking on the first floor. No smoking on the second floor. Scruffy City Hall, Tommy Trent's, the Lost Tavern and Bernadette's are all Non-Smoking.
Question: What is the cover charge?
Answer: MOST NIGHTS, both Scruffy City Hall and Preservation Pub are free till around 7 pm when the door guy sets up.
Scruffy City Hall is almost always free Sunday through Thursday.
Preservation Pub is almost always $3 Sunday through Thursday
Scruffy City Hall and Preservation Pub are almost always $5 on Friday and Saturday
Question: I am pretty sure I left my ATM Card / Credit Card / Jacket / Car Keys / prosthetic limb at your bar! How do I get it back?
Answer: When anything is left at our bars they are put in our lost and found. In order to see if we have your stuff stop back in and talk to the bartender on the first floor. At the end of each month, we destroy all unclaimed cards. 
Question: But I live across town. Can I just call the location and ask if it is there? Or ask about it on Social Media?
Answer: Yes you can but between the loud music and the fast-paced work environments many times we do not hear the phone. We check our social media often but many times we are not on-site when we are checking it so we are not able to go and check on your stuff to see if it is there. Basically, your best bet will always be to just come back down and inquire about the lost item.
Question: How old do I need to be to get into your bars?
Answer: Our bars are all 21 and over.
Question: How do I submit my band's info in order to book a show?
Answer: Email it to Booking@scruffycity.com – We get 100s of emails regarding booking shows a week so please give us some time to get back to you.
Question: It looks like my card was overcharged at your location when I check my balance? What is up with that?
Answer: Many times a bank will add a "PENDING" charge to your statement. The reasons for this and the amounts vary depending on the bank. The pending charge will not actually be debited from your account. After a day or two, it will simply disappear off of your statement. We have gotten hundreds of calls about these and we have never had a situation where the card ended up improperly charged. There is no need to reach out to us unless that charge actually gets subtracted from your account. If you are charged improperly email us at contact@scruffycity.com with some documentation so we can see what is happening and resolve the issue.
Question: The ATM did not give me my money! Uncool! What do I do?
Answer: We do not own or operate the ATM so if you use the ATM and did not receive the cash you requested, please call 1-800-410-5217 (then press 1) and a representative with Cord Financial will assist you in getting your money.